Reviews
Positive Score: 78 | Reviews: 0

This game has no positive reviews!

Negative Score: 0 | Reviews: 0

This game has no negative reviews!
New Game Trailers


Xatrium


Netpigs


Vegas World


CSK Bomberman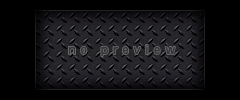 Balanced 136 High rate PK Server - No Insta, No 5Aps - Max 3/33, -92 - Professional Staff - New Weapon/Armor skins - Daily Quests - Events - Vote for cubi - Max level in 1 hour - Join our awesome serv
TheNinja-RPG

Online Naruto Game! Can you handle the pressure? Overcome fear? Can you fufill your Destiny? Or will you bow towards Fate? This is the path of the Ninja, the life of a Shinobi. It all lies in your han
Latest Game Reviews
"Launch of international part of TEM Universe of the Firm 99% achieved. Join us ..."
- KCS
"10 plus years and im still a loyal gamer. Politics and Power, life and death. T..."
- jayrayway
"So much fun i cant believe someone finally came up with a decent monster trainin..."
- Xurtion
Newly Added Browser Games