Features And Updates

New Browser based games 2022 articles and announcements
Update ingame menu's
[
more
]
---
So the change for Haulage Offices is now out, and balanced to where we want it. I took several weeks of monitoring and tweaking to get it where we have it. Overall, the ranges have been tweaked, and the rewards specifically have gone up quite dramatically from the old model. I have also spen
[
more
]
---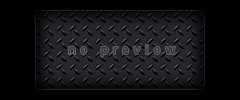 Since launch in October, we've been hard at work adding new features and improving the game.Mafiosos now contribute towards their Mafia family missions to increase family income.Families are ranked by how much money they have accumulated rather than member networths.Extra prize fund gives rewards fo
[
more
]
---
Wir habend as Baumenü umgestaltet. Unter anderem, um es später einfacher der Responsivität anzupassen damit ihr auch auf dem Handy eine vernünftige AUflösung habt. Bilder der Gebäude folgen hier noch. Viel Spass.
[
more
]
---
The game just received some code updates and new features have launched, including the code to trigger the end of a round. Our SuperWeight champion has been crowned and a new end of round event is underway. A new round will be coming soon - a great time to get started with Roboid! Round 2 incl
[
more
]
---
ValeRPG is an amazing "semi-idle" browser fantasy MMORPG, that those looking for that unique old-school RPG atmosphere will love! The game's excellent layout will allow you to easily fight your way to the top, buy gear, fish, plant & harvest fruit, mine for gems, cook, gamble, PvP, buy a pet, ear
[
more
]
---
Easter time update. You will find easter eggs in game with little prizes. Prizes contain: diamonds, cash, ammo and weapons. Also, golden grenades will appear. Eggs will appear game starting 1 week before easter. Have fun!
[
more
]
---
Players will be provided with more crime opportunities and the chance to do more in the game and earn additional cash. Notes: - This extension adds a new crime collection.
[
more
]
---
Hey guys, i know there are German speaking guys, so we added German language!
[
more
]
---
Let see some Mafia Shot Features : 1. Crimes 2. Steal Cars 3. Organized Crimes 4. Police Chase 5. Scavenge 6. Workout 7. Bullet Factory ( You can own the factory and have revenue ) 8. Casino Games ( You can own the casino games and have revenue ) 9. Lottery 10. Kill Gangsters 11. Gangs
[
more
]
---
We've made some major updates to Criminal Wars since our launch into version 1.0. Below is a detailed list of all of those updates. - Selling drugs now gives you dirty money that needs to be laundered. - We've fixed an issue where owning the money laundering racket wouldn't pay out the owner t
[
more
]
---
Upcoming updates list 2018.07 - Alliance, chat, item shop game system finishing up. 2018.08 - Long paced game uopgrade system. 2018.09 - Implementing a first normal game art 2018.10 - Implementing much more game art 2018.11 - Item upgrade system and more game art 2018.12 - Finishing up alpha
[
more
]
---
HiQroup Team and the developers of the O-WN game are pleased to announce the release the open beta, on April 21, at 21:00pm GMT. A free Browser game for the funs of the strategy and space. Our game, O-WN, is going Open beta test. Few months to the release of a full game. Limited to 3000 pl
[
more
]
---
- new discovery added - compact version of TASKS - exchange collection alert - artefact gift fixed - multi sacrifice - add all points at once to Master of Logistics - show only 19 moons on planets list - resources output calculation (link at bottom of planets list) - increased Master of Logi
[
more
]
---
Dynamo Productions just Released Version 2.9.4 for game: Medieval Europe – Server Classic. The Release reduces the Europe regions from 527 to 254. The main changes introduced by this release are: * Region reduced from 574 to 254; * Travel times have been doubled, travel time between r
[
more
]
---
Mining Barges Released I've been deep in the Code Pit fighting the Orks and Goblins with a few of the staff who seemed to quiet like the next add-on for Core-Exiles. It's been balanced for time and effort vs reward and should fit nicely into your day to day activities in Core-Exiles. I'm not g
[
more
]
---
Visit Mafiagigant on Facebook to see some features, all news & updates, videos and event schedule https://facebook.com/Mafiagigant
[
more
]
---
It's been a while since last Dawn 2055 update, but finally another update has been just applied to the game and it packs quite few changes!Vehicle garagesOne of the most requested features by the community is finally implemented. Previously vehicles used to take all the space in warehouses and shops
[
more
]
---
Hello dear players,Now Fast Speed has new ingame and login design.We provided some screenshots that you can see on the login page of the game.If you like it you can register here:http://fastspeed.noevo.netEnjoy playing browser games!Best wishes, Noevo.net Team!
[
more
]
---
Hi Mobsters!Factories will now produce .38 specials.We've added in Las Vegas. In Las Vegas families can't be created, and no properties aside from the casinos can be purchased.We've brought back the daily reward system.Fixed an issue with not being able to travel to Jersey City but you can start the
[
more
]
---