General News

New Browser based games 2022 articles and announcements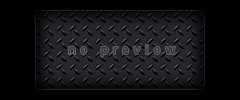 Become Warrior, Merchant, Craftsman, Scholar or Politician. A classless system where you can create your own build and make your own story. Party up to take down challenging bosses and craft the best items to leave your mark in the history.
[
more
]
---
Xtreme-Crime gaat over een crimineel, opgepakt wegens verschillende misdaden. Na 10 jaar komt hij eindelijk vrij, en hij is uit op wraak maar is hier niet toe in staat door een ziekte, en vraagt jou wraak te nemen op de huidige maffia families !
[
more
]
---
NightFable: Trinity (NFT) is an idle side-scroller that combines elements of text RPGs and PBBGs into a graphical interface. Powered by HTML5 (WebGL) technology, NFT is playable on any platform. Currently, a dedicated iOS app is being developed, with Android and web browser apps already been made.He
[
more
]
---
Do you have what it takes to become the next Al Capone? Mob Wars: La Cosa Nostra is a mafia MMORPG that you can play on your browser or mobile phone for free. Fight, complete missions or do challenges to earn money and gain experience. Skill points allow you to get more energy, which enables
[
more
]
---
"NightFable: Trinity" (NFT) is a mobile game built with HTML5 technology, which combines many elements of turn based strategy games and persistent browser-based games (PBBG), presenting a new adventure continent. You can collect tons of heroes and build unique teams! NFT can be played on any device.
[
more
]
---
Far Home is a real-time space strategy game that you can play with or against other players from all over the world. Expand your Mines, explore technologies, assemble a fleet and colonize new planets. Trade with friends, form an alliance or join an existing one. The game is playable with a web
[
more
]
---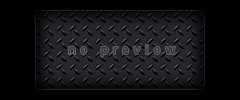 Once you choose a family, you will need to fulfill their demands, follow their orders and do everything you can for your family to raise to power and own as much territory as possible. This is a game where working as a team, committing organized crimes, performing heists and doing crimes with your f
[
more
]
---
All fights start equal, no pay for bonuses, completely free! Fight solo to conquer the kingdom map or fight against other players. AI is configurable by YOU, you can participate in the development of the game!
[
more
]
---
At alliance BOT, the name says it all. There will hardly be anything bigger than them. They always take off when the difference between light and shadow, light and dark or even strong and weak becomes too great. The size of the player and the attacks he has flown are evaluated here. Players are atta
[
more
]
---
A new round has begun, a great time to get involved since all players are back on the same footing! See you there.
[
more
]
---
Establish your "fast food" realm, become the ruler of fast food. Team up with fellow players to develop your empire into a world empire. Together you are stronger and have to prevail against opponents and competitors.
[
more
]
---
Revitalized by old school enthusiasts, it counts on a simple storyline and premise, intricate areas and a mischievous community, to deliver a competitive experience of rising from a lowly thug to a modern gangster and defining how you want to be perceived.
[
more
]
---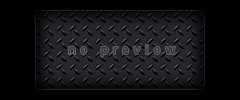 True Mafia is a free too play mafia game, start at the bottom and work your way through the top killing anyone that gets in your way or before they kill you!
[
more
]
---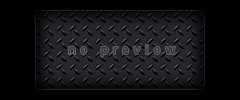 At the Mafia you can set up a crime organization of your own. You can train soldiers and slaves, gain resources, and attack other organizations. Don't fight alone! Join the Alliance and use its power. Successfully!
[
more
]
---
The Legendary EuroGangster is back with new name ! Let see some Mafia Shot Features : 1. Crimes 2. Steal Cars 3. Organized Crimes 4. Police Chase 5. Scavenge 6. Workout 7. Bullet Factory ( You can own the factory and have revenue ) 8. Casino Games ( You can own the casino games and have
[
more
]
---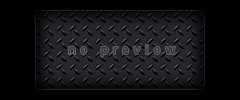 Dwuneth kingdom A free online fantasy text based roleplaying game - The kingdom is not what it used to be , 2 years ago the evil king of Northfort killed 90% of the citizens in Dwuneth . The survived citizens have been building up the Kingdom under the orders of king Odger . You are a citizen of a n
[
more
]
---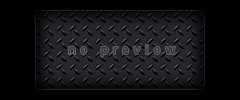 A text based 1940's mafia gangster type game.
[
more
]
---
A medieval Textbased RPG title that has been around for 13 years, take control of your 2d character as you choose how you want to play. There are 15 skills in total: Combat/PVP, Mining,Fishing,Smithing,Woodcutting,Magic,Trading,Construction,Thieving, Speed,Farming,Cooking. With a full fledged
[
more
]
---
The Outbreak is a online strategy, survival and roleplaying browser game. It is based in a post apocalyptic world, where you survived and managed to secure a location within Kansas. It has become a community, growing bigger and bigger till the point you can call it a town. This is where The Outbr
[
more
]
---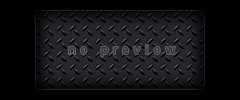 Web based rpg that is completely free, no ads. Community driven game to compete for universal domination. Make friends and enemies in a game with active admin that don't ban you. This game has an active community. It is a math game at its core but a war game for its soul. Cgallenge your friends in a
[
more
]
---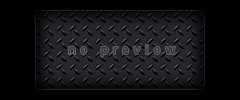 In the Koralian sea lies an island that exists on no map. Free from the mark of man, a wild landscape has evolved over millennia. Eight displaced tribes have washed ashore and must contend with an island that seeks to remain undisturbed. Ragged foliage, unique canyons, barren wastelands, scorching
[
more
]
---
[b]Free online text based gangster role playing game.[/b] Complete Missions, commit organized crimes with other gangsters, steal cars and tune them up then race against other gangsters, own and control casinos, bankrupt other gangsters casinos, murder other gangsters, extort other gangsters, deal dr
[
more
]
---
Criminal Wars is an online mafia role-playing game. You will start your new life off as a civilian. you will have 2 options you can either join a family or you can create your own. Joining a family will place you as a associate and you will have to work your way up to becoming a made man in the fami
[
more
]
---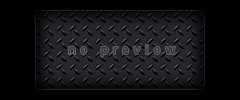 A classic Mafia game with none of the fluff. Active owner with a coder on payroll. Lot's of events to come and stuff to keep you active but none of the bells and whistles. Train, Crime, Fight, and Join a Gang to become the best Mafioso on the streets. All suggestions will be considered and discus
[
more
]
---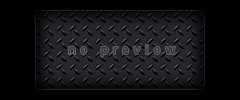 Game Guide Fast Start Hire some thugs and bodyguards. These will defend you if you are attacked by another mafioso. Buy some weapons from the black market or your defensive units will get whacked. Look for a family to join. The guys in your family will back you up if anybody attacks you. Hi
[
more
]
---
Edominations is a game where you get to control your own citizen and help your country on the path to glory, power and prosperity. - Enlist in the army and train your strength to fight in the battles which will decide the fate of your country and allies, - Become a businessman and prosper
[
more
]
---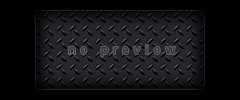 The Last Commission is a role-playing game set in the American 1980s. Your character has joined one of three notorious factions vying for control of the dwindling Commission. For decades, The Commission has governed over all organized crime in America, but after a series of RICO indictments and viol
[
more
]
---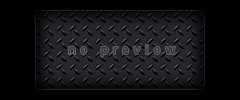 BattleStar Universe is a space strategy game in real time. You can Trade, Fight, Explore the universe and compete with other players from around the world. You only need a normal browser, either on desktop or mobile. Create an economic and military infrastructure. Explore the latest technologies. Wa
[
more
]
---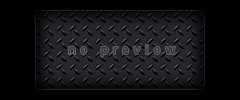 There you are. In the sewer. Just out of jail. No money, no respect. How would you like to try to rebuild this respect? Buy an expensive palace? Pimping bitches? Wipe out your enemies? Maybe even start your own family and become the most powerful in the game! Of course you cannot achieve this of c
[
more
]
---
Ever wanted to show everyone that your the best? Than this hacker themed browsergame is the right game for you. Join now and fight against NPCs or other real players in the arena. Become even stronger by either upgrading your skills and therewith deal more damage etc. You like fighting alone?
[
more
]
---
The Mafia, any non-criminal fears them. These mysterious and well coordinated criminal organisations are the fear of every law-abiding citizen. The horrifying era of the Mafia began in Italy on the island of Sicily back in the early 1900's . Armed robbery, murder and other violent crimes: these guys
[
more
]
---
Als der "Bedarf" der Menschen auf der Erde, mit den erreichbaren Ressourcen nicht mehr zu decken war, entschied man sich Kolonien in den Weiten des Universums zu gründen, um dem enormen Bedarf der Dominaten menschlichen Kultur zu befriedigen... Die verwandte Technik um jenes zu realisieren, so
[
more
]
---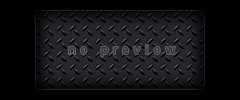 free to play Mafia game . Become the best , make friends and have lots of fun. Prizes available
[
more
]
---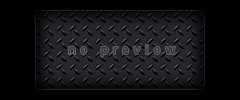 Do you have what it takes to become the greatest gangster? Steal cars, employ prostitutes, produce and sell drugs, travel around the globe, not to mention frequent events, hosted by the admins, this will be the excelent solution to play out your thuggish impulses.
[
more
]
---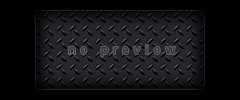 Ravaged Worlds is a community driven, fantasy-themed card game that treads the traditional trading card game path with polished mechanics and extensive lore. With up to six players at a time in any match, with numerous bots and over 300 cards in its core set alone, Ravaged Worlds is a game not to
[
more
]
---
Set in present day Eastern Europe, CrimeBloc is a game of crime cartels, protection rackets, casinos and crew wars. Rise through the ranks, build an empire and demand loyalty and respect with deadly means if necessary.
[
more
]
---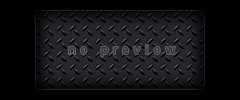 We here at Drakor want to make your gaming experience as enjoyable as possible, and we believe that your enjoyment begins with understanding the game. There are various ways to gain knowledge about the many aspects of the game. To find information on a specific topic select an option from the men
[
more
]
---
You have just been sentenced to life in prison, For a crime you did not commit. Whilst waiting in line to be processed you are aproached by a fellow convict who has been incarcerted before. They give you a few words of advice. Train hard and make money! Its the only way to survive. Climb to the
[
more
]
---
Aveneia is a persistent browser based game which allows you direct control of a simulated nation where you control everything from its diplomatic relations all the way to its military relations. Aveneia is a text-based PBBG/MMO game played on the web directly through your browser with no download
[
more
]
---
[massive multiplayer online role play game] based on the real inmate life. You've just been sent down for the second time, and its time to start the struggle of making a name for yourself by dominating the cells on the inside, but still keeping it locked down on the outside world. You have the
[
more
]
---
Lord Of Chains is a new text-based massive online adventure game. Ever wanted to be amongst the top players? Now's your chance to join the game in it's development stages and make it to the top of the ranks! Your feedback and gameplay experience is important to us as developers, as we're also pla
[
more
]
---
Join now to become top mobster by completing crimes, fighting your enemies, grow drugs to sell and obtaining rare items for powerful attributes. Are you ready to become Godfather ?
[
more
]
---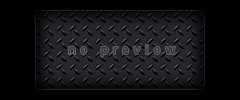 Space War Lords is a space strategy game with hundreds of players playing together at the same time trying to be the best. Everything what you need to the play is a Standard Browser.
[
more
]
---
Empire Warzone is a Classic Mafia-themed Browser Game with a Modern Twist. The path to conquering the Empire is laid out before you, when you join! Commit Crimes, Complete Special Ops for points, experience, and cash. Search the Streets for cash, points, and those elusive golden tickets. Buy and t
[
more
]
---
One by one people started to take notice, in the distance they watched as an Empire was born. The path to conquering the Empire is laid out before you when you join! Commit Crimes, Complete Special Ops and Missions, and don't forget the Warzone. A Place to fight for top Criminal and Flex
[
more
]
---
Welcome to the World of Inked-Mafia. They said Let it Burn! and it did oh how it did. From the ASHES, a New Mafia Game arose. If you are Looking for a game that is a Mix of Old School and New, Look No Further. We cater to a mature audience 18 and up. This game is no holds barred. Once you
[
more
]
---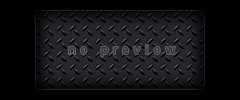 Everyone sins, after all there are so many sins and let's be honest they are the most fun. Do what you can to make a few bucks, whether you're robbing someone blind or providing someone with a happy ending all will help you rake in the cash and get you out of your hovel of a home. Adva
[
more
]
---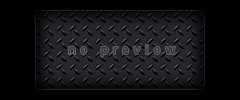 Earn real money playing OldAnno! Browser strategy game where players can work, open business, go to war, be in government and get paid to play. Shares are so cheap its a great investment!
[
more
]
---
Fast paced Mafia game. Work your way up to a mob boss or join a family.
[
more
]
---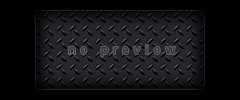 Cubicverse is a full role playing game running directly in your browser, doesn't require any plugin and yet offers an experience similar to those isometric role playing games which made history. The game includes an infinite 3D procedurally generated world mixed with staff and user created maps. Y
[
more
]
---