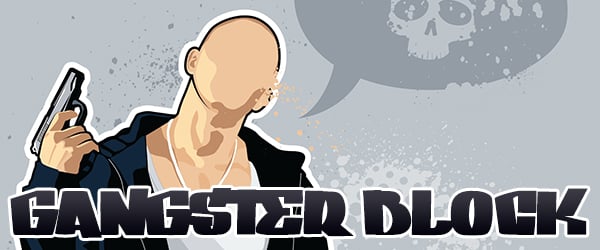 Gangster Block
Start you Underworld Empire from the palm of your hands! Gangster Block is a Massively Multiplayer Gangster Crime MMO Game. Battle with other players for your quest of ruling the block. Travel from the beach front of Miami to the ghetto streets of Moscow in this fun packed Role Playing Game (RPG).



If you like MUD 's then this game is for you. This classic RPG Game is text based with a slik user interface. We take pride in our games and always update and build it to suit player needs and expectations.



Features:

** Massively Multiplayer - Play with hundreds of active gangsters

** Level up and unlock different cities and weapons

** Interactive Player to Player Chat

** Tons of Crimes & Missions

** Train & Boost Stats

** PVP Attacking

** Real Estate Management

** Run a Gang and War on others

** Battle Crime Bosses and Win Cash

** Roam the Streets and Loot Items

** Test your Luck in the Casino

** Smuggle drugs from your Cartel to the city

** Much Much More!



Reviews:

[quote]Awesome - Very refreshing with the new ideas that this game takes on. Absolutely love it![/quote]

[quote]Dope - Definitely worth a download. Great support too.[/quote]

[quote] Great - Text based games are always fun To play[/quote]



Do you have what it takes to become a underworld King or Queen, Become the next Scarface. Start playing for free today! Mafia games are highly addictive, pass time and interact with people from around the world. Easy to play and ingame walkthrough tutorials to get you started.
Advertising space for rent