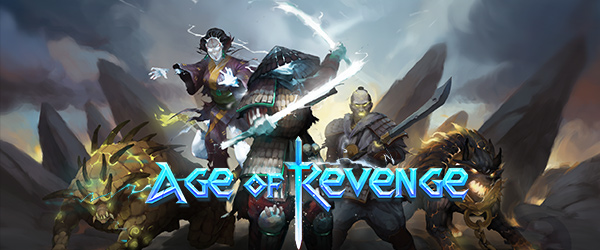 Vengeful Souls - mobile MMORPG

EXPLORE THE WORLD

Centuries ago, the First Empire of the human race had fallen. The lands were ravaged by a mysterious dark force, which our brave heroes of the Second Empire are trying to stop from spreading. You too will join the ranks of these heroes.



Set off on four dangerous missions: the mysterious Thicket, the perilous Land of Fire, the otherwise lifeless Wasteland of the Orcs, and the foresaken Subterranean Kingdom. Take a stand against the magical beings that inhabit these lands and learn the mysteries of the Vengeful Souls universe.



Explore cryptic dungeons to find potent artefacts and use them to gain unbelievable power.



IMMERSIVE RIGHT FROM THE START

Intuitive mechanics and simple gameplay



LEVEL YOUR CHARACTER

Train, learn new combat skills, upgrade your quipment! Find rare weapons and armour, and test your skills against other players in the PVP arena!



JOIN A CLAN

Join one of the many existing clans or create your own with your own rules. Stand up against powerful bosses as a team, and share the plentiful loot. Build citadels, libraries, and other buildings with your clan and receive useful bonuses.



MAKE NEW FRIENDS

Meet hundreds of other players and work together to stop the orc invasion. Converse amongst yourselves in our convenient chat, on our forums, or within your clan. Find tons of new friends and share your interests!



Welcome to the world of Vengeful Souls — a world of heroes and brave battles!