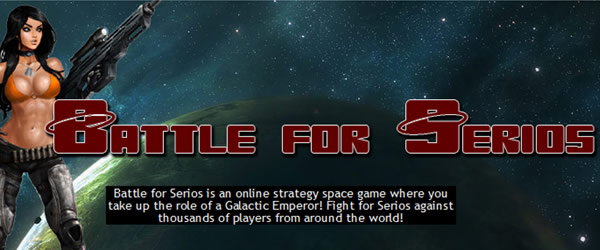 Battle for Serios
Battle for Serios is an online strategy space game where you take up the role of a Galactic Emperor! Fight for Serios against thousands of players from around the world!



This game is like no other.......you get following features.

1-get resources quickly.

2-different types of planets.

3-amazing screenshots.

4-strong and helpfull alliances

5-design your own planet.

6-choose elements for your planet.
Advertising space for rent