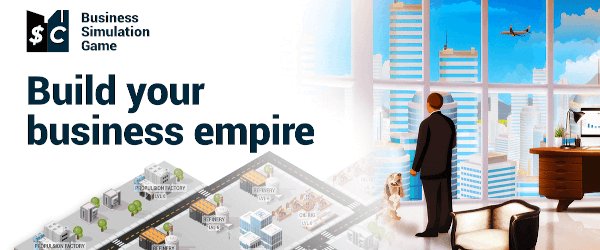 Sim Companies
Published 22/01/2023 by
patrik
Be a tycoon

Build your own company from the ground up. Find and exploit gaps in the market and compete against other players.



Free to play

Simcompanies is free to play for everyone! Gain valuable business skills for free :)



Economy simulation

An advanced, proprietary, Economy simulation model is used to deliver the best gaming experience. Form cartels, influence prices! There is no limits to what you can do.
Advertising space for rent