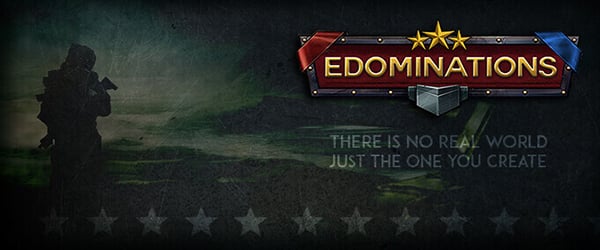 Edominations
Published 16/10/2019 by
Thylen
Edominations is a game where you get to control your own citizen and help your country on the path to glory, power and prosperity.





- Enlist in the army and train your strength to fight in the battles which will decide the fate of your country and allies,



- Become a businessman and prosper in the ways of economy. Build factories and produce weapons, food, medicine, defensive systems, houses, raw materials... A player driven economy!



- Choose a more political route. Become a country president, his minister of defense/foreign affairs/education, prime minister or just be a congressman and vote to decide on enlisting new laws... that is if you're in a democracy of course!



- Join the media and write your own articles which gain recognition and in turn... profit!



-Take over continents and defeat your foes and anyone who stands in your way!



That and so much more awaits you in the world of Edominations! Join now and play with thousands of players in a simulated world of blood and respect!