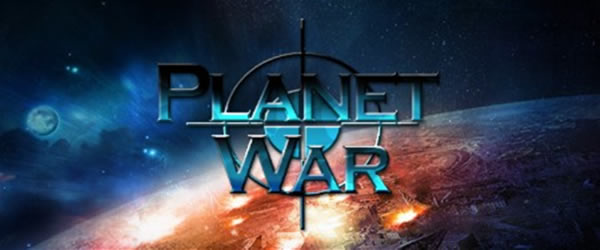 Just A Game invades the beaches of Normandy with the launch of the new D-Day Server for WAR2Glory
"New exciting World War II missions coming

up"



Berlin,

GERMANY - November 03, 2011

-- Just A Game, a leading German publisher of PC, console, handheld and mobile

interactive entertainment, today announced the launch of a new server for its

browser-based War Strategy, WAR2 Glory. Named "D-Day: Operation

Overlord", this new server launches just ahead of the first anniversary of the

game's launch (November 10th). With a unique story driven by a

variety of updated and new missions, both veterans and new players alike will be

diving straight into the new Operation!



D-Day:

Operation Overlord will focus on the secret mission of US forces in Normandy and

throughout France during World War II. With the aid of your trusty Commander,

players will need to recruit soldiers and other units, establish a coastal

presence and create a formidable Navy. Complete the "Flying High" missions to

earn critical promotions for your Commander to get stronger in the game, and

follow an epic set of Story Missions to discover the secrets behind how to win

the final confrontation!



"We

are excited to mark the upcoming first anniversary with this major D-Day:

Operation Overlord launch," said Simon Seefeldt, Senior Director Online at Just

A Game. "With the new server, it is almost like playing a second game that has

the same basic controls but a whole new narrative. Players will have to prepare

themselves for new challenges and missions and we promise to continue offering

new themes, missions and stories for our community."



About

WAR2 Glory

In the

real-time strategy game WAR2 Glory, players take on the role of a Commander who

must lead the development of his war-torn city, expand into new territories and

conquer the game world. To succeed on the battlefield, the player must guide the

development of their city, and expand their military forces. You have more than

40 different authentic vehicles from World War II at your disposal, you can

implement the tactics of the 2nd World War on a huge map of the world, and you

must draw on your strategic skills to achieve victory over other players.

Battles can take place on land, sea and air. You can muster your forces and

enter combat alone, or as part of a powerful player Alliance. The graphics in

WAR2 Glory have a wealth of detail and a style that is rarely seem in other

online real-time strategy and city management games.

About Just

A Game GmbH:

Just A Game

GmbH is a worldwide acting publisher for PC- and videogames located in Berlin,

Germany. Just A Game GmbH is an affiliated company of Bob Mobile AG and employs

a highly motivated team with long term experience of the games-branch. Just A

Game GmbH brings marketing, direct retailing of online and mobile multiplayer

games and social games into focus. In addition, Just A Game GmbH performs

b-2-bdistribution of online games and valuable publications for next generation

consoles and PC. Consequently Just A Game not only covers every part of

interactive entertainment but also draws on a strong, global network of partners

and strategic marketing-cooperation.