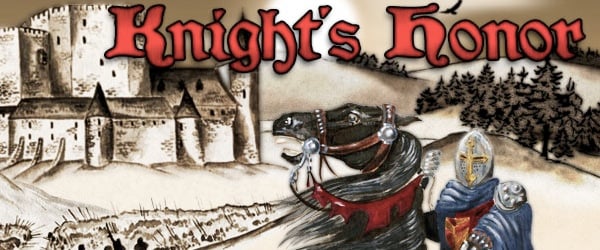 Knights Honor
Published 06/06/2012 by
MouWe
The Middle-Ages - a time full of history and tales.

Knights, lords and kings tried to change the world for their purposes.

Fights, tournaments, battles, 53 nations on a huge map of the Middle-Ages.

Weapons and armor, horses, your fiefdom - adventure, glory, power and intrigues.



Knight's Honor offers you unlimited possibilities in a world of battle.





Knight's Honor is a medieval online game based on turns.



You play the part of a knight. Step in and experience this world as a knight of one of 53 nations or try making your living as a free knight.



Once a day, you decide what your knight is supposed to do. Increase his stats, move him on the huge map or prove your skills in tournaments, duels and battles.



The most important thing about this game is: YOU decide how much time you want to spend on your knight. You don't have to be online permanently to lead your knight to glory and success.



Help your knight reach fame and glory as a simple knight, a count with an own shire, as a chancellor and your ruler's counselor or even as the king himself.



It's all your decision. Choose your fate and become part of the adventure.