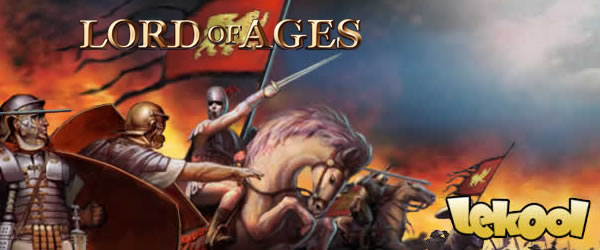 lekool
Published 24/04/2012 by
xianhu
As the war once again looms over the once peaceful land of "Lord Of Ages" It is time to defend the empire. LeKool games one of the leading global publishers of free-to-play online games are delighted to announce the launch of new Lord Of Ages server "Reborn"

Server 2 "Reborn" launches on 24th April 2012, 7:00 PM PST time.





LOA, a browser-based, free to play, real-time, military strategy online browser based MMO, featuring real-time construction and military simulation. Experience true combat, decide how many units will go into battle, which hero will lead, what equipment to bring and what kind of this battle is. Choose from many different nations and locations. Upgrade building, fight with alliance and alone. Conquer Vicious dungeons guarded by fierce NPC monsters and dragons, join and prove your strength and tact in arena. This game features it all.

Features:

* Cool and simple graphic interface

* Multiple battle modes to choose

* Multiple Hero and Equipment system

* Classical Weapon forging system

* PvP arena system

* Alliance system

* Multiple city building

* No download required





Lord Of Ages has been compared with many similar great Military based online games like Envoy, Caesary online, Lords Online and has surpassed them all, with its simple interface, awesome graphics & gameplay. Join today and check it out yourself.



About Publishers:

Lekool is a name synonymous with great browser based games in the market. the company has been bringing forth many awesome games which have won hearts of many millions all over the globe, possessing interactive and active gamer community, lekool has new games scheduled to be launching very soon in near future, lekool invites all to join the lekool community and be a part of the wonderful gaming experience.

The company has published some of the most popular web games of 2012 like Call of Gods, Ninjawaz, Star Supremacy, Rich$tate, Senatry, EDragon, Business Tycoon Online, mccq and Legends of Xian and has achieved great success.