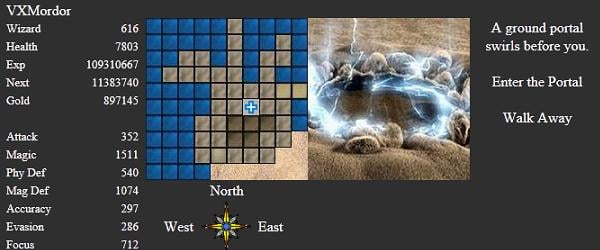 Mordor 3
Mordor 3 is a Browser based MMO built upon the principles of historic games like Wizardy, Bard's Tale, Might & Magic, Mordor.



Every week new features and areas are added.



8 Professions to choose from.



Unlimited Detailed Character Development.



Events, Traps, Random Encounters and more!



Built in open chat room.
Advertising space for rent