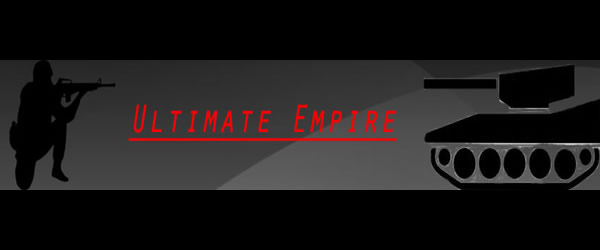 Ultimate Empire
This is a new game in Alpha stage. You can recruit soldiers and workers. The more workers you have, the more money you make, the more stuff you can buy. The more soldiers you have, the harder you hit, the more workers you can steal.

When the game comes out of beta, there will be prizes given away. For everyone that signs up in Alpha, you will get a bonus 50,000 turns for signing up.

Don't delay. You control your destiny!
Advertising space for rent