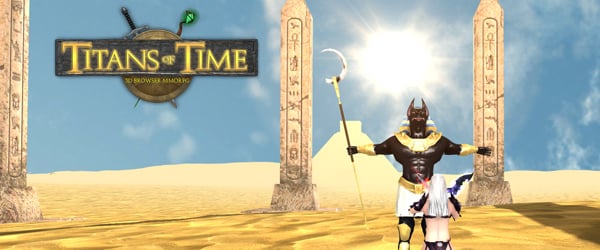 Browser MMORPG Titans of Time
Titans of Time

Titans of Time is a new

Browser MMORPG that has several appealing features! The game is a fully interactive 3D MMORPG and you play as an ancient champion on a path to riches, glory, and conquest! You'll Defeat countless enemies, explore vast zones, and venture into mysterious temples. We are currently in open beta.

We've listed some of the key features for the game below:

Game Features

 



Fully interactive browser-based 3D MMORPG

Combat in real-time, not turn-based

4 unique classes with special moves and skill trees

Instanced dungeons playable by up to 5 people

1 vs 1 to 5 vs 5 combat arenas

A gauntlet system where you can fight a series of increasingly difficult enemies

Hundreds of fun and challenging quests to complete

Thousands of unique and rare items to find

A vast world to traverse with over 30 zones of various difficulty

Regular and elite npcs of various levels

Unrestricted PVP

An advanced combat system with: melee, magic, over-time effects, healing and other abilities such as stealth, stun, aoe attacks and buffs

A new and growing community.

100% Free to Play and no download required



 

Comming Soon

 



Fully controlable and trainable pets. You have full control of their combat in addition to auto attacks.

A Real Time Strategy sub game where you build and maintain a civilization that can be diplomatic or wage war on enemies.