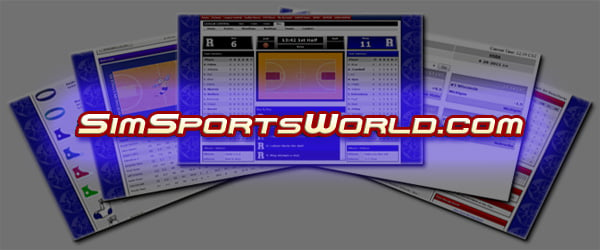 SimSportsWorld gets Animated Basketball Sim
Animated Basketball hits SimSportsWorld.com



We have completely rewritten our basketball simulation from scratch moving from a text based simulation, to a full blown animated, watchable basketball simulation, complete with audio, and up to 60 frame per second animation.  Our new structure for our pro basketball league allows everyone to create a team and join in the fun.  With 30 day leagues starting new every week, and tournaments running nightly, now is a perfect time to check out the brand new simulation and see what the buzz is all about!If you love basketball THIS IS A MUST! We hope to see you there, and as a special bonus, add seventheyerob on skype and receive an extra prize in your account! Just mention this article on browsermmorpg.com.